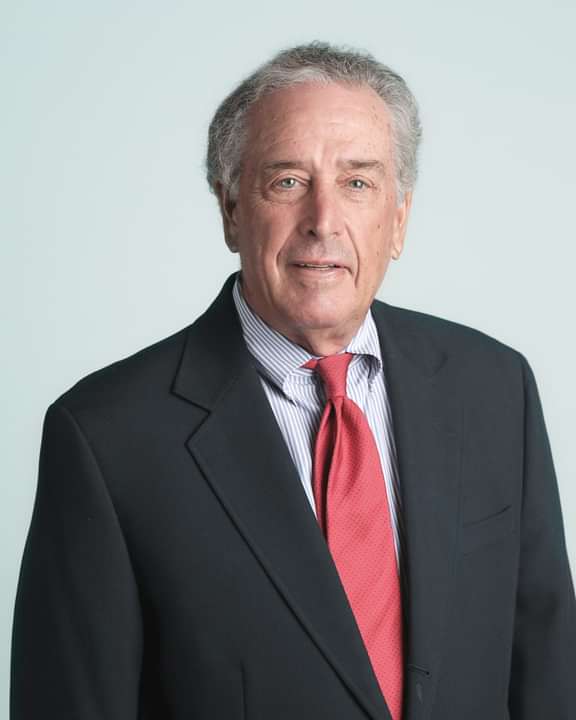 Truman A. Greenwood
About Truman
Tim has represented a variety of clients in both jury and bench trials involving commercial and business-related issues such as bankruptcy, tax, real estate transactions, securities fraud, foreclosures, civil RICO and lender liability. In addition, he advises and represents clients on pending legislation and related government affairs. He has studied, lived, worked and served as a U.S. Army officer in Germany and maintains high-level speaking, reading and writing fluency in the German language.
Tim is a past president of the Toledo Junior Bar Association and in 1988, was elected to the Ohio General Assembly where he was re-elected three times and retired from the Ohio Senate in 1995. From 1999-2003, he served by gubernatorial appointment as a member of the Ohio Turnpike Commission. From 2001-10 he was Law Director for Sylvania Township and from 2005-10 was the firm's Managing Partner. Currently, he serves as Outside Counsel for the Attorney General of Ohio; Ohio Government Affairs consultant for Owens-Illinois; is the immediate Past-President of the Ohio Citizens for the Arts (an arts advocacy organization that works to secure public funding and support for the arts and arts education statewide); and, currently serves as the Perrysburg Township Law Director.
Representative Matters
Government affairs and legislative counseling at all levels

All facets of township law

Foreign business and commercial transactions

Business and commercial litigation
Affiliations
Ohio State Bar Association

Toledo Bar Association

Member, The Ohio Lobbying Association

Member, Republican National Lawyers Association

Lucas County Townships Trustee Association

Ohio Citizens for the Arts, Board of Directors
Education
Denison University (B.A. 1971)

University of Toledo (J.D. 1978)
Bar Admissions
All Ohio Courts

U.S. Tax Court

U.S. District Court, Northern District of Ohio
Practice Areas
Banking Disputes
Financial institutions are heavily regulated, creating the potential for claims by overseeing governmental bodies and members of the public. Our attorneys are familiar with the myriad of regulations which affect the banking industry and can respond to these claims effectively and efficiently.
Competitive Bidding
With our extensive background in public law, our attorneys are experienced and knowledgeable about Ohio's competitive bid laws. We often advise school districts and other public clients regarding the situations in which bidding is required, the selection of qualifying bids, and the strengths or weaknesses of challenges to the bid process, and further have successfully defended against such challenges in court.
Contract Disputes
Our attorneys have considerable experience representing clients in connection with all types of contract disputes, written or verbal. If you think you have a contract and feel the other party has not lived up to their end of the deal, we will help you to determine whether a contract exists and whether or not it is capable of enforcement.
Governmental Liability
Governmental entities in Ohio are subject to a number of statutory requirements not applicable in the private sector, such as the Public Records Act, the Sunshine Law, and the Ohio Student Records Act. When sued, counties, townships, municipalities, and school districts and their employees have a number of defenses not available to private litigants. Our attorneys have long represented governmental entities and public employees and we are familiar with applicable requirements and defenses.
Local Government Counseling
The firm has a long history of representing local, political subdivisions on a wide range of practice areas such as public meetings and public records issues, zoning and land-use planning, financing, drafting legislation, water and sewer construction and regulation, annexation, employment/labor issues, tax levies and administration, economic development initiatives, airport and seaport operations and police and fire department contracts.
Political Subdivisions
A large percentage of our litigation and labor practice involves advising and representing political subdivisions such as counties, townships, cities, villages, police agencies, park districts, fair boards, county nursing homes, and schools districts and in representing these clients in administrative and court proceedings. We have expertise in the laws and regulations that apply to political subdivisions and their employees.
Public and Administrative Law
Our attorneys enjoy a rich history representing public clients in Northwest Ohio, including school boards, port authorities, park districts, municipalities, counties, townships, airport authorities, and more. Our firm has been home to two former City of Toledo Law Directors, a former counsel to the Ohio Department of Commerce, and a former State Senator. We know the legal problems confronting local public bodies both as lawyers and as participants in the political process.
Public Policy Advocacy
At times it is in the best interest of the client to collaborate and work with government entities to either resolve problems without litigation or advocate a change in policy or promote a particular project. Our experience and outstanding relationship with government officials both at the state and local level is unmatched.
Public Records and Open Meetings
Spengler Nathanson's extensive representation of school boards and other local and state governmental bodies has given us a wide range of experience dealing with Ohio's public records and open meetings laws.
Public Sector and Public Employee Defense
Public employers and their employees are subject to liability for a broad array of claims that private employers and employees don't face. Spengler Nathanson's attorneys have expertise in these areas of the law.
State, Legislative, Regulatory and Budget Issues
Our attorneys can provide assistance with state legislative and administrative issues, issue advocacy and legislation structuring and strategies. A number of our partners are registered with the Joint Legislative Ethics Commission as Legislative and Executive Agency lobbyists.
Zoning and Land Use
Our attorneys represent clients in matters of rezoning, planned unit developments, conditional use permits, zoning variances, and other growth management permit and development order issues. Our clients have included local governments, trusts, partnerships, property owners, and developers of residential, commercial, industrial, and mixed-use community projects.