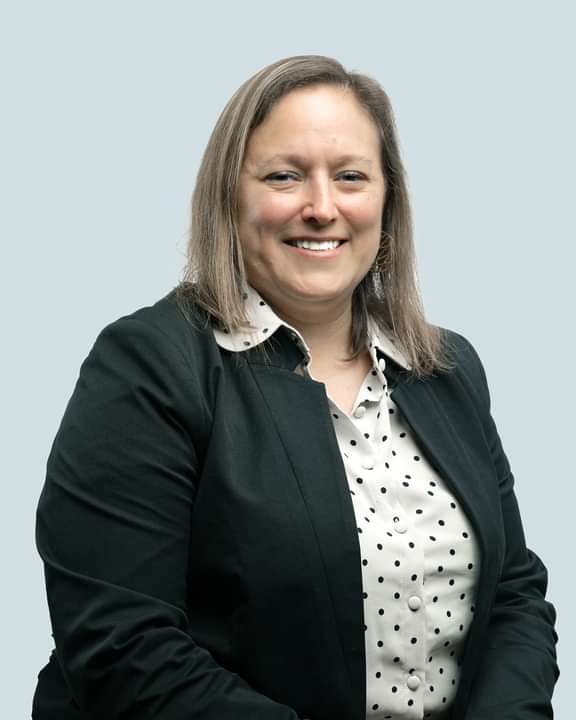 Rebecca A. Nowak
About Rebecca
Rebecca joined Spengler Nathanson in September of 2023 after over a decade in house with a national healthcare company. Rebecca has extensive experience advising clients on complex compliance, privacy, and business matters. While in house, Rebecca specialized in HIPAA compliance, post-acute care compliance for skilled nursing facilities, home health and hospice agencies, and rehabilitation clinics, physician contracting, and many other areas of healthcare law. Rebecca also practices in the areas of education law and civil litigation.
Rebecca graduated from Gonzaga University in 2001, summa cum laude, with a Bachelor of Arts degree in History and a Minor in Music. She obtained her law degree, magna cum laude, from The University of Toledo College of Law in 2005 and is a member of the Toledo Chapter of the Order of the Coif. During law school, she served as a Note and Comment Editor of The University of Toledo Law Review. When not practicing law, Rebecca enjoys spending time with her two daughters, reading, playing trivia, and baking.
Education
Gonzaga University (B.A. 2001, summa cum laude)

University of Toledo (J.D. 2005, magna cum laude)

University of Toledo Law Review, Note and Comment Editor
Bar Admissions
State of Ohio

State of Florida
Practice Areas
Business and Corporate Law
Our attorneys assist clients with entity formation and the drafting of organizational documents for such businesses as limited liability companies, for-profit corporations, and non-profit entities. We also counsel new and established businesses and corporations regarding mergers, acquisitions, compliance, taxation issues, corporate governance, and a variety of other areas.
Commercial Disputes
Commercial law regulates corporate contracts, hiring practices, and the manufacture and sales of consumer goods. Our attorneys provide valuable legal counsel when commercial disputes arise. We have effectively represented corporations, partnerships, agencies, joint ventures and franchises in a myriad of disputes.
Commercial Law
Commercial law is a body of law that regulates the conduct of persons, merchants, and businesses who are engaged in trade, sales, and commerce. Also known as business law, our commercial law attorneys are experienced in a subject that interacts with many other areas of law .
Contract Disputes
Our attorneys have considerable experience representing clients in connection with all types of contract disputes, written or verbal. If you think you have a contract and feel the other party has not lived up to their end of the deal, we will help you to determine whether a contract exists and whether or not it is capable of enforcement.
Healthcare Fraud & Abuse and Regulatory
Spengler Nathanson can assist clients in complying with the Stark Law, the Federal Anti-Kickback Statute, the False Claims Act, and more. We can work with you to protect against these risks on the front end of a transaction and can help you respond to an audit or a need to restructure an existing relationship due to changed circumstances. We can also advise you if you become aware of a potential violation or are facing a possible qui tam action.
HIPAA and Patient Privacy
Protecting patient information is of utmost importance to patients, providers, and health systems alike. In-depth policies and an effective protection and assessment strategy are necessary to avoid penalties for non-compliance. Our attorneys can help with these strategies and can also perform HIPAA-related audits and assist in a response should you find yourself with a breach of patient information.
Insurance Coverage Disputes
The interpretation of an insurance policy often means the difference between coverage or no coverage. Our attorneys have effectively represented clients in insurance coverage litigation. From motion practice to trial, our clients are well represented.
Insurance Defense
Spengler Nathanson attorneys have defended insureds for over 40 years as panel counsel for such insurance companies as St Paul Insurance, Travelers Insurance, CNA Insurance and HAS. Counsel, the insured, and the claims handler work together to bring the claim to a desirable outcome.
Labor and Employment
Spengler Nathanson attorneys are well-versed in helping employers in various industries with labor and employment matters. We can leverage this expertise to find solutions for healthcare providers too. We also work to stay up-to-date on changes to the Affordable Care Act and other legislation affecting employer health insurance, employee benefits, and other operational matters.
Public Records and Open Meetings
Spengler Nathanson's extensive representation of school boards and other local and state governmental bodies has given us a wide range of experience dealing with Ohio's public records and open meetings laws.
Public Sector and Public Employee Defense
Public employers and their employees are subject to liability for a broad array of claims that private employers and employees don't face. Spengler Nathanson's attorneys have expertise in these areas of the law.
School Law
Our decades-long representation of area school boards has given Spengler Nathanson the opportunity to deal with most legal issues faced by schools. We deal regularly with teacher and administrator contracts, student discipline, special education, competitive bidding, public records and open meetings, religious expression, FERPA, attendance and tuition, and a host of other school concerns.
Title IX Compliance (No Gender-Based Discrimination)
Our attorneys regularly assist clients with questions about Title IX and preparation of and updates to Title IX and related policies. We also serve as counsel for boards of education, colleges, and universities in litigation arising under Title IX and related statutes.