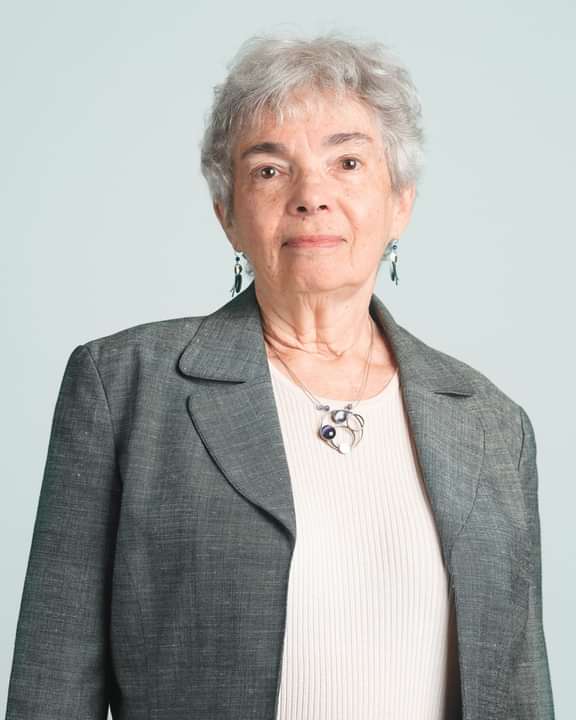 Joan C. Szuberla
About Joan
Joan joined Spengler Nathanson in 1985 following her two-year term as a law clerk to the Honorable John W. Potter, U.S. District Court, Northern District of Ohio. She appears regularly in federal and state trial and appellate courts. She concentrates in the areas of civil rights, public entity and law enforcement liability, employment law, and complex commercial litigation. Joan represents a number of public sector clients. She also assists clients in complying with complex federal and state laws.
Joan has been selected for inclusion in The Best Lawyers in America every year since 2011, in the practice area of Civil Rights Law. She has also been recognized twice as the Best Lawyers' Civil Rights Law "Lawyer of the Year" for Toledo, in 2016 and 2018, which is an honor reserved for only one lawyer in each practice area in each community. Joan has been selected for inclusion in Ohio Super Lawyers 2012 and 2013 in the areas of Civil Rights/First Amendment, Employment & Labor and Civil Litigation Defense.
Representative Matters
Horner v. Klein, Case No. 11-3442, 2012 U.S. App. LEXIS 18372 (6th Circuit 2012)

Dyno Construction Co. v. McWane, Inc., 198 F.3d 567 (6th Circuit 1999)

Walborn v. Erie County Care Facility, 150 F.3d 584 (6th Circuit 1998)

Ahmed v. University of Toledo, 822 F.2d 26 (6th Circuit 1987)

Houck v. Bd. of Park Commrs. of the Huron Cty. Park Dist., 116 Ohio St.3d 148 (2007)

Riehl v. Rossford, 2007-Ohio-3824

Armaly v. Wapakoneta, 2006-Ohio-3629

Siebenaler v. Montpelier, 113 Ohio App.3d 120 (1996)

Picciuto v. Lucas Cty. Bd. of Commrs., 69 Ohio App.3d 789 (1990)
Affiliations
Ohio State Bar Association

Lucas County Bar Association

Toledo Bar Association

Toledo Women's Bar Association

Toledo Museum of Art Docent

Ohio State Bar Foundation Class of 2002
Education
Dominican University (B.A. 1964)

The Johns Hopkins University (M.A.T. 1965)

University of Toledo (J.D. 1983, magna cum laude, Order of the Coif, Law Review)
Bar Admissions
All Ohio Courts

U.S. Supreme Court

U.S. Court of Appeals, Sixth Circuit

U.S. District Court, Northern District of Ohio

U.S. District Court, Southern District of Ohio

U.S. District Court, Eastern District of Michigan
Practice Areas
Appellate Practice
A decision in the trial court is rarely the end of the litigation process. When selecting an attorney for an appeal, it is vital to obtain counsel who will be successful at the appellate level. Our attorneys routinely prosecute and defend appeals in the Ohio Supreme Court, various Ohio intermediate appellate courts, and administrative appeals in a variety of judicial and regulatory forums.
Civil Rights
Our attorneys are skilled in defending clients who are sued or named in administrative proceedings in connection with alleged civil rights violations including claims based upon disability, age, race, ethnic origin, and religion. In addition, Spengler Nathanson has represented numerous public entities in connection with Sections 801 and 830 civil rights claims, including a number of county and municipal law enforcement agencies.
Constitutional Rights
Public sector clients must be aware of the constitutional rights of their employees and members of the public. Our attorneys assist clients in handling many types of constitutional rights claims including: First Amendment claims (religion, free speech, right to participate in union activities), due process and equal protection claims, and claims against law enforcement personnel, child protection agencies, park districts, and publicly operated nursing homes.
Contract Disputes
Our attorneys have considerable experience representing clients in connection with all types of contract disputes, written or verbal. If you think you have a contract and feel the other party has not lived up to their end of the deal, we will help you to determine whether a contract exists and whether or not it is capable of enforcement.
Discrimination (Administrative Charges)
Our attorneys represent employers in administrative proceedings brought by the Equal Employment Opportunity Commission (EEOC), Ohio Civil Rights Commission (OCRC), the Office for Civil Rights (OCR) and other administrative bodies in matters which involve the employers' compliance with a broad variety of civil rights statutes.
Employment Claims
In addition to representing employers in unemployment and workers' compensation claims, our attorneys advise employers on compliance with local, state, and federal laws affecting employment, including the American with Disabilities Act, Title VII, Ohio's civil rights law, the Family and Medical Leave Act, and applicable wage and hour laws. We also advise employers on terminations and represent employers against claims brought by terminated employees.
Employment Discrimination Defense
Our attorneys frequently defend employers facing charges or lawsuits alleging employment discrimination. Although the law is well-intended to protect employees from workplace discrimination, it is unfortunately common for employers to have to defend against unfounded claims of employment discrimination. Our lawyers have secured the dismissals of hundreds of employment discrimination claims before the Ohio Civil Rights Commission, the Equal Employment Opportunity Commission, and in state and federal courts.
Governmental Liability
Governmental entities in Ohio are subject to a number of statutory requirements not applicable in the private sector, such as the Public Records Act, the Sunshine Law, and the Ohio Student Records Act. When sued, counties, townships, municipalities, and school districts and their employees have a number of defenses not available to private litigants. Our attorneys have long represented governmental entities and public employees and we are familiar with applicable requirements and defenses.
Local Government Counseling
The firm has a long history of representing local, political subdivisions on a wide range of practice areas such as public meetings and public records issues, zoning and land-use planning, financing, drafting legislation, water and sewer construction and regulation, annexation, employment/labor issues, tax levies and administration, economic development initiatives, airport and seaport operations and police and fire department contracts.
Mediation/Arbitration
Spengler Nathanson attorneys have mediated innumerable disputes before court-appointed mediators and mediators selected and retained by the parties to a dispute. Mediation can often result in a resolution of a claim and our attorneys are experienced in all phases of the mediation and arbitration process.
Political Subdivisions
A large percentage of our litigation and labor practice involves advising and representing political subdivisions such as counties, townships, cities, villages, police agencies, park districts, fair boards, county nursing homes, and schools districts and in representing these clients in administrative and court proceedings. We have expertise in the laws and regulations that apply to political subdivisions and their employees.
Premises Liability
Premises liability law is the body of law which makes the person who is in possession of land or premises responsible for certain injuries suffered by persons who are present on the premises. A premises owner faced with a lawsuit should notify his insurance carrier. Our attorneys have successfully defended premises owners against such claims for years.
Public and Administrative Law
Our attorneys enjoy a rich history representing public clients in Northwest Ohio, including school boards, port authorities, park districts, municipalities, counties, townships, airport authorities, and more. Our firm has been home to two former City of Toledo Law Directors, a former counsel to the Ohio Department of Commerce, and a former State Senator. We know the legal problems confronting local public bodies both as lawyers and as participants in the political process.
Public Employee Liability
Public employers and their employees are subject to liability for a broad array of claims that private employers and employees do not face. Spengler Nathanson's attorneys have expertise in these areas of the law.
Public Sector and Public Employee Defense
Public employers and their employees are subject to liability for a broad array of claims that private employers and employees don't face. Spengler Nathanson's attorneys have expertise in these areas of the law.
Will Contests
A will contest is a court proceeding in which a court is called upon to determine the validity of a will. Understanding what's involved in bringing a will contest requires a general understanding of wills, estates and the probate process. Spengler Nathanson attorneys can help you understand the process and what can be expected in bringing a will contest.