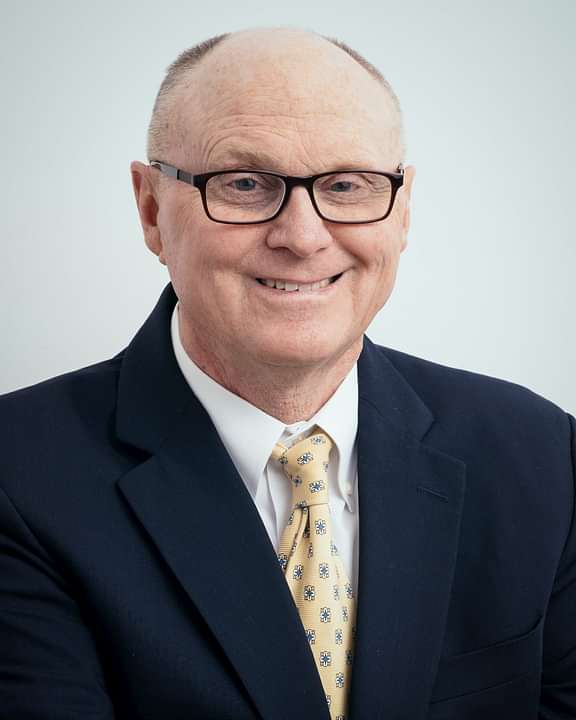 James Anderson
About James
Jim has been actively involved in estate and business succession planning, as well as estate and trust administration and probate litigation for 28 years. In addition, Jim has an active practice in the preparation of Federal and Ohio Estate Tax returns and Federal Gift Tax returns, and in the area of Medicaid planning.
Representative Matters
Member of attorney team responsible for multi-million dollar recovery in will and trust contest matter.

Supervises and administers 20 to 50 estates at a given time
Affiliations
V.P. Spring Forest Property Owners Association

Former Chairman, Epworth United Methodist Church Foundation

Executive Director France Stone Foundation

Trustee of D.C. Shaw Charitable Trust

Ohio State Bar Association, Estate Planning, Trust and Probate Law Section

Toledo Bar Association, Probate Court Committee

Toledo Estate Planning Council

National Association of Estate Planners & Counsels
Education
University of Toledo (B.A. 1975)

Ohio Northern University (J.D. 1979)
Bar Admissions
All Ohio Courts

U.S. District Court, Northern District of Ohio

U.S. District Court, Eastern District of Michigan
Practice Areas
Asset Protection
There are various means to utilize to protect client assets. Our preferred approach is to be proactive and establish a plan in advance of any credit problems. We also work with clients who are facing imminent creditor problems to preserve assets.
Elder Law
Our attorneys work with clients and their caregivers, where applicable, to provide the appropriate means to protect elderly clients from potential problems related to their assets and their physical well-being. Issues we can assist with can include Medicaid planning and estate planning, asset protection and assistance with issues related to in-home or nursing home care.
Estate Planning
Our attorneys offer a full array of estate planning services, including the drafting of wills, various types of trusts, limited liability companies, and family limited partnerships, as well as generation skipping tax planning and tax return preparation. We also help with preparation of advance directives, such as living wills and durable power of attorney. We can help you plan for your future to make the transition of your wealth to younger generations as seamless as possible.
Guardianships
We establish and represent guardianships to protect individuals who are unable to care for their own well-being due to infancy, incapacity or disability. A court will appoint a legal guardian to care for an individual, known as a ward, who is in need of special protection. Legal guardians have the legal authority to make decisions for their ward and represent their ward's personal and financial interests.
Medicaid
Our attorneys work with clients in the application of Medicaid law, with the primary focus being on planning in advance of the need for Medicaid assistance.
Name Change
A name change can occur during a divorce proceeding in Domestic Relations Court, in a parentage proceeding in Juvenile Court and when a child is adopted in Probate Court. Sometimes adults choose to change their names or a parent wishes to change the last name of their child. Our attorneys can assist you whenever a name change is right for your or your family.
Nursing Home Claims
Nursing home claims are on the rise. As panel counsel for insurance companies providing coverage for claims arising in nursing homes, we can provide your company and its employees with a solid defense of such claims.
Probate
There are two aspects to our representation in this area of the law. First, we represent the estate representative in the administration of the estate and distribution of estate assets. Second, we represent heirs in monitoring estates where there are issues with the designated estate representative and in wills/trusts contests and actions to recover assets belonging to an estate, a trust, or other individual.
Retirement Planning
Our attorneys utilize a comprehensive approach to retirement planning and wealth preservation. We examine and help to guide our clients' investments, tax plans, business succession plans, trust plans, and charitable inclinations.
Trusts
Trusts are an effective, and in many cases, a necessary part of a good estate plan. Trusts can be used to protect, transfers, control, and disburse assets. Our attorneys can help clients identify the benefits of setting a trust for their family and oversee the proper administration of a trust assets.
Wealth Preservation
Our attorneys have extensive experience in connection with the use of creative and sophisticated techniques and plans to help you retain the wealth you have accumulated, while also planning for the transfer of that wealth to the next generations while minimizing or eliminating the tax you might otherwise have to pay in connection with a transfer upon your death.