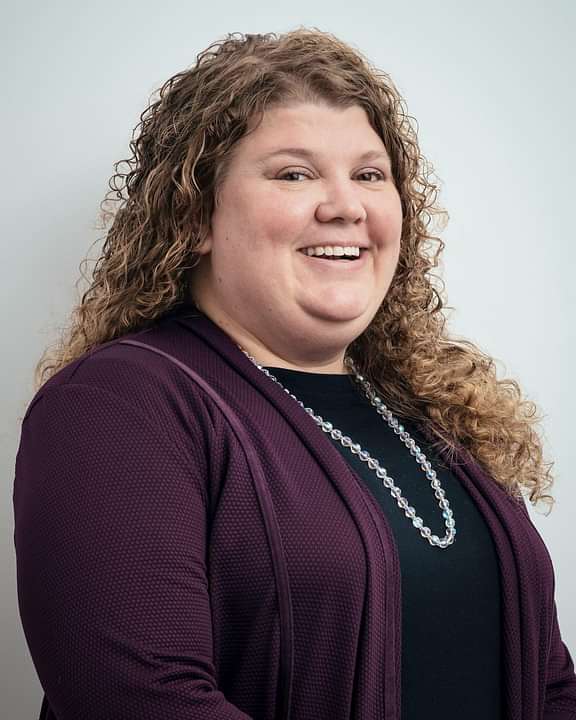 Sarah K. Skow
About Sarah
Sarah has a diverse trial and appellate practice, primarily in the areas of complex business litigation, professional malpractice defense, tort litigation, public entity defense, landlord/tenant, civil rights, and employment law. She has appeared on behalf of clients at trial and on appeal in state and federal courts. Sarah also assists and advises companies and nonprofits on organizational matters and strategic planning. Sarah assists the Pro Bono Legal Services Program of the Toledo Bar Association by volunteering at Juvenile Court pro se clinics. Sarah is past-recipient of a pro bono service commendation from the Toledo Bar Association for representation of victims of domestic violence.
Sarah has been recognized by Ohio Super Lawyers as a "Super Lawyer" or as a "Rising Star" annually since 2012, and since 2016 in the Toledo Business Journal's "Who's Who in Toledo Area Law." She has presented on topics including professionalism, legal malpractice, electronic discovery, and appellate practice.
Throughout her career, Sarah has been involved in many professional organizations dedicated to enhancing and improving the practice of law and legal profession. Sarah is actively engaged with many State and Local Bar Associations and Professional Organizations. She was appointed to the Supreme Court of Ohio's Board of Commissioners on Character and Fitness, and served two terms on the Supreme Court of Ohio's Professionalism Commission. Sarah was recently re-elected to serve on the Ohio State Bar Association's Council of Delegates. She serves on the Board of the Ohio State Bar Foundation. Sarah was recently appointed to the Ohio State Bar Association's Advisory Council on Diversity Initiatives, and also previously served on several OSBA Advisory Boards and committees; has served on OSBA's Future of the Profession Commission; and was a member of the inaugural class of the Ohio State Bar Association Leadership Academy.
Sarah was elected as the President of the Toledo Bar Association for the 2022-2023 Bar year. She previously served two terms on the Toledo Bar Association's Board of Trustees. She has served on the TBA's Pro Bono Advisory Board for multiple terms, in addition to her service on many other TBA Committees. Sarah is a Past President of the Toledo Jr. Bar Association, a Past President of the Toledo Women's Bar Association, and a Past President of the Toledo Legal Aid Society-Public Defenders Board of Directors. In 2016, Sarah served on the U.S. Magistrate Judge Merit Selection Panel, Northern District of Ohio. Sarah also previously served on the ABLE/LAWO Boards of Directors and the ABLE/LAWO Emerging Leaders Council (Founding Chair, 2011).
Outside of serving her clients and the legal profession, Sarah is very active in the Toledo community. She is engaged in a wide variety of boards and organizations, including the Board of Trustees of the Arts Commission of Greater Toledo (Past President), Sisters-in-Law Mentoring Program, The University of Toledo Law Alumni Association Board of Governors, and the City of Toledo's Walbridge Park Advisory Board. Sarah is also an Engage Toledo Ambassador, as a graduate of the City of Toledo's 2018 Engage Toledo Ambassador Academy.
Sarah's professional endeavors and community service have been recognized through her receipt of several awards, including the 2019 Citizen Appreciation Award from Lucas County Sheriff John Tharp, the 2018 YWCA Milestones Award for Volunteerism, 2015 Toledo 20 Under 40 Award, 2015 Ohio State Bar Foundation Statewide Community Service Award for Attorneys 40 and Under, 2013 Toledo Bar Association Trustees' Award, 2013 Crosby Award from the Toledo Botanical Gardens, "Queen Sancha" for the 2013 Old West End Festival, 2012 Toledo Bar Association Pro Bono Commendation, and 2009 University of Toledo College of Law Outstanding New Exemplar.

Sarah graduated from The University of Michigan in 2002 with a Bachelor of Arts degree, with distinction in English and Communications. She obtained her law degree, cum laude, from The University of Toledo College of Law in 2006. During law school, she served as Executive Editor of The University of Toledo Law Review.
Education
The University of Michigan (B.A. 2002, with distinction)

University of Toledo (J.D. 2006, cum laude)

University of Toledo Law Review, Executive Editor
Bar Admissions
All Ohio Courts

United States Supreme Court

U.S. District Court, Northern District of Ohio

U.S. District Court, Southern District of Ohio

U.S. Court of Appeals, Sixth Circuit
Practice Areas
Accreditation, Certification, & Licensure
Our attorneys have experience in helping systems and various types of providers with their accreditation, certification, and licensure needs, as well as representing them in front of applicable regulatory boards.
Appellate Practice
A decision in the trial court is rarely the end of the litigation process. When selecting an attorney for an appeal, it is vital to obtain counsel who will be successful at the appellate level. Our attorneys routinely prosecute and defend appeals in the Ohio Supreme Court, various Ohio intermediate appellate courts, and administrative appeals in a variety of judicial and regulatory forums.
Business and Corporate Law
Our attorneys assist clients with entity formation and the drafting of organizational documents for such businesses as limited liability companies, for-profit corporations, and non-profit entities. We also counsel new and established businesses and corporations regarding mergers, acquisitions, compliance, taxation issues, corporate governance, and a variety of other areas.
Civil Rights
Our attorneys are skilled in defending clients who are sued or named in administrative proceedings in connection with alleged civil rights violations including claims based upon disability, age, race, ethnic origin, and religion. In addition, Spengler Nathanson has represented numerous public entities in connection with Sections 801 and 830 civil rights claims, including a number of county and municipal law enforcement agencies.
Commercial and Residential Leasing
Our attorneys are adept at both the commercial and residential aspects of real estate leasing law. We will prepare or review your lease, carefully explain the contents, and assist in the negotiations of its terms. We have handled numerous commercial and residential leasing transactions for landlords, developers, and tenants.
Commercial Disputes
Commercial law regulates corporate contracts, hiring practices, and the manufacture and sales of consumer goods. Our attorneys provide valuable legal counsel when commercial disputes arise. We have effectively represented corporations, partnerships, agencies, joint ventures and franchises in a myriad of disputes.
Compliance & Governance
Compliance is an important part of any governance framework. It sets and maintains a culture that steers the actions, operations, and outcomes of companies, medical practices, and entire health systems. Whether you are building a compliance program from the ground up or making adjustments as part of a regular assessment, our attorneys can be your skilled resource.
Constitutional Rights
Public sector clients must be aware of the constitutional rights of their employees and members of the public. Our attorneys assist clients in handling many types of constitutional rights claims including: First Amendment claims (religion, free speech, right to participate in union activities), due process and equal protection claims, and claims against law enforcement personnel, child protection agencies, park districts, and publicly operated nursing homes.
Construction and Lien Law
Our attorneys have broad experience in construction and lien law, from the planning stage through completion and, when needed, dispute resolution. We have represented homebuilders, developers, homeowners, condominium developers, general contractors, architects, engineers, surveyors, construction managers, financial institutions, investors, landlords and tenants, municipalities, and title, bond and liability insurers.
Construction Disputes and Claims
When a construction project does not go according to plan, claims are likely. Our attorneys have represented all parties in the construction arena, including architects, engineers, surveyors, construction managers, general contractors and subcontractors, in claims arising out of the construction of residences, commercial buildings, roadways, bridges, landfills, sanitary sewers, waterlines and public water supply systems.
Contract Disputes
Our attorneys have considerable experience representing clients in connection with all types of contract disputes, written or verbal. If you think you have a contract and feel the other party has not lived up to their end of the deal, we will help you to determine whether a contract exists and whether or not it is capable of enforcement.
Discrimination (Administrative Charges)
Our attorneys represent employers in administrative proceedings brought by the Equal Employment Opportunity Commission (EEOC), Ohio Civil Rights Commission (OCRC), the Office for Civil Rights (OCR) and other administrative bodies in matters which involve the employers' compliance with a broad variety of civil rights statutes.
Election Law
Our attorneys are experienced in areas of campaign finance and election laws at the local, state, and federal level. We work with candidates, issue campaigns, parties, political action committees, and corporations to ensure compliance.
Employee Discipline
Our experienced employment attorneys often counsel employers on whether proposed employee discipline or discharge is likely to withstand challenge in any number of forums available to employees. We have secured for employers the dismissals of hundreds of claims regarding employee discipline, in court, in grievance arbitrations, and before agencies such as the Ohio Civil Rights Commission, the Equal Employment Opportunity Commission, the Ohio State Employment Relations Board and the National Labor Relations Board.
Employee Handbooks
Employee handbooks are excellent tools for outlining consistent employer practices, and for preserving employer flexibility and management rights such as employment at will. Our attorneys frequently review employee handbooks for compliance with federal and state employment laws, and recommend language and policies to protect employers and their businesses.
Employment Discrimination Defense
Our attorneys frequently defend employers facing charges or lawsuits alleging employment discrimination. Although the law is well-intended to protect employees from workplace discrimination, it is unfortunately common for employers to have to defend against unfounded claims of employment discrimination. Our lawyers have secured the dismissals of hundreds of employment discrimination claims before the Ohio Civil Rights Commission, the Equal Employment Opportunity Commission, and in state and federal courts.
FMLA
Our attorneys have counseled both public and private employers on compliance with the Family and Medical Leave Act since it became effective in 1994. Our experience with the FMLA includes such matters as eligibility and coverage issues, employee notices, medical certifications, insurance continuation, intermittent leave, concurrent leave, and FMLA abuses.
Governmental Liability
Governmental entities in Ohio are subject to a number of statutory requirements not applicable in the private sector, such as the Public Records Act, the Sunshine Law, and the Ohio Student Records Act. When sued, counties, townships, municipalities, and school districts and their employees have a number of defenses not available to private litigants. Our attorneys have long represented governmental entities and public employees and we are familiar with applicable requirements and defenses.
Healthcare Fraud & Abuse and Regulatory
Spengler Nathanson can assist clients in complying with the Stark Law, the Federal Anti-Kickback Statute, the False Claims Act, and more. We can work with you to protect against these risks on the front end of a transaction and can help you respond to an audit or a need to restructure an existing relationship due to changed circumstances. We can also advise you if you become aware of a potential violation or are facing a possible qui tam action.
Healthcare Litigation
Spengler Nathanson attorneys are experienced in many types of healthcare-related litigation, from malpractice defense and nursing home defense to medical device/products litigation and non-compete enforcement actions.
Insurance Coverage Disputes
The interpretation of an insurance policy often means the difference between coverage or no coverage. Our attorneys have effectively represented clients in insurance coverage litigation. From motion practice to trial, our clients are well represented.
Intentional Tort Claims
Over the years, the General Assembly and the courts have struggled with the elements of a workplace intentional tort. Our thirty-plus years of defending employers against these claims uniquely qualifies Spengler Nathanson attorneys to provide you the representation needed in this type of litigation.
Labor and Employment
Spengler Nathanson attorneys are well-versed in helping employers in various industries with labor and employment matters. We can leverage this expertise to find solutions for healthcare providers too. We also work to stay up-to-date on changes to the Affordable Care Act and other legislation affecting employer health insurance, employee benefits, and other operational matters.
Landlord/Tenant
Our attorneys have experience handling various aspects of landlord/tenant relationships—both residential and commercial. From drafting and advising on leases, renting policies, tenant notices, counseling landlords as tenant issues arise, and handling eviction proceedings and litigation. We can be a resource for both landlords and tenants alike.
Local Government Counseling
The firm has a long history of representing local, political subdivisions on a wide range of practice areas such as public meetings and public records issues, zoning and land-use planning, financing, drafting legislation, water and sewer construction and regulation, annexation, employment/labor issues, tax levies and administration, economic development initiatives, airport and seaport operations and police and fire department contracts.
Mediation/Arbitration
Spengler Nathanson attorneys have mediated innumerable disputes before court-appointed mediators and mediators selected and retained by the parties to a dispute. Mediation can often result in a resolution of a claim and our attorneys are experienced in all phases of the mediation and arbitration process.
Medical Staff Matters
Medical staff relations are important for quality care and meeting other patient and community needs. Whether you are drafting Bylaws or are considering operational strategies that affect specific service lines, our attorneys can assist you. Similar to our work in the areas of accreditation, certification, and licensure, we can offer guidance on privileging and credentialing matters.
Nonprofit Organizations
Our attorneys will help you organize to qualify for non-profit status if your corporation benefits the public, a specific group of individuals or the membership. Some of the non-profits we have represented include: religious organizations, charitable organizations, political organizations, metropolitan parks, credit unions and membership clubs.
Personal Injury
Injuries arising from motor vehicle accidents, slip and falls, swimming pools, and other premises liability situations are a daily occurrence. Our attorneys have successfully represented the injured party and the defendant in countless personal injury cases. Our attorneys have solid expertise in federal and state courts throughout the state.
Political Subdivisions
A large percentage of our litigation and labor practice involves advising and representing political subdivisions such as counties, townships, cities, villages, police agencies, park districts, fair boards, county nursing homes, and schools districts and in representing these clients in administrative and court proceedings. We have expertise in the laws and regulations that apply to political subdivisions and their employees.
Premises Liability
Premises liability law is the body of law which makes the person who is in possession of land or premises responsible for certain injuries suffered by persons who are present on the premises. A premises owner faced with a lawsuit should notify his insurance carrier. Our attorneys have successfully defended premises owners against such claims for years.
Product Liability
Whenever a product is introduced in the stream of commerce, the possibility exists for an injury and then a lawsuit. Our attorneys have defended companies against product liability claims in state and federal courts for over 40 years and are in a position to provide you with the best possible defense while minimizing interference to your business.
Professional Liability
It is a reality that professionals have become target defendants. Our attorneys have served as panel counsel for many insurance companies writing professional liability policies over the years and are dedicated to providing the best possible legal representation to insureds.
Real Estate
Our attorneys represent owners, builders, contractors, developers, landlords, and tenants in all types of real estate transactions, whether residential, commercial, industrial, retail, or office, and as to all types of administrative matters, including building and fire code compliance matters. We have extensive experience in acquisitions, financing, leasing, development, construction, and sales.
Strategy and Healthcare Innovations
The healthcare industry is ever-changing and with change comes innovation. Spengler Nathanson attorneys stand ready to be a strategic and innovative partner for many players within the industry, from health systems and providers to business start-ups.
Title IX Compliance (No Gender-Based Discrimination)
Our attorneys regularly assist clients with questions about Title IX and preparation of and updates to Title IX and related policies. We also serve as counsel for boards of education, colleges, and universities in litigation arising under Title IX and related statutes.
White Collar Criminal Defense
A white collar crime is a criminal offense that takes place within a business, corporate, or political setting. Whether you have been accused of embezzlement, fraud, tax evasion, or any other white collar crime, our attorneys will provide the support and guidance necessary for a zealous defense.